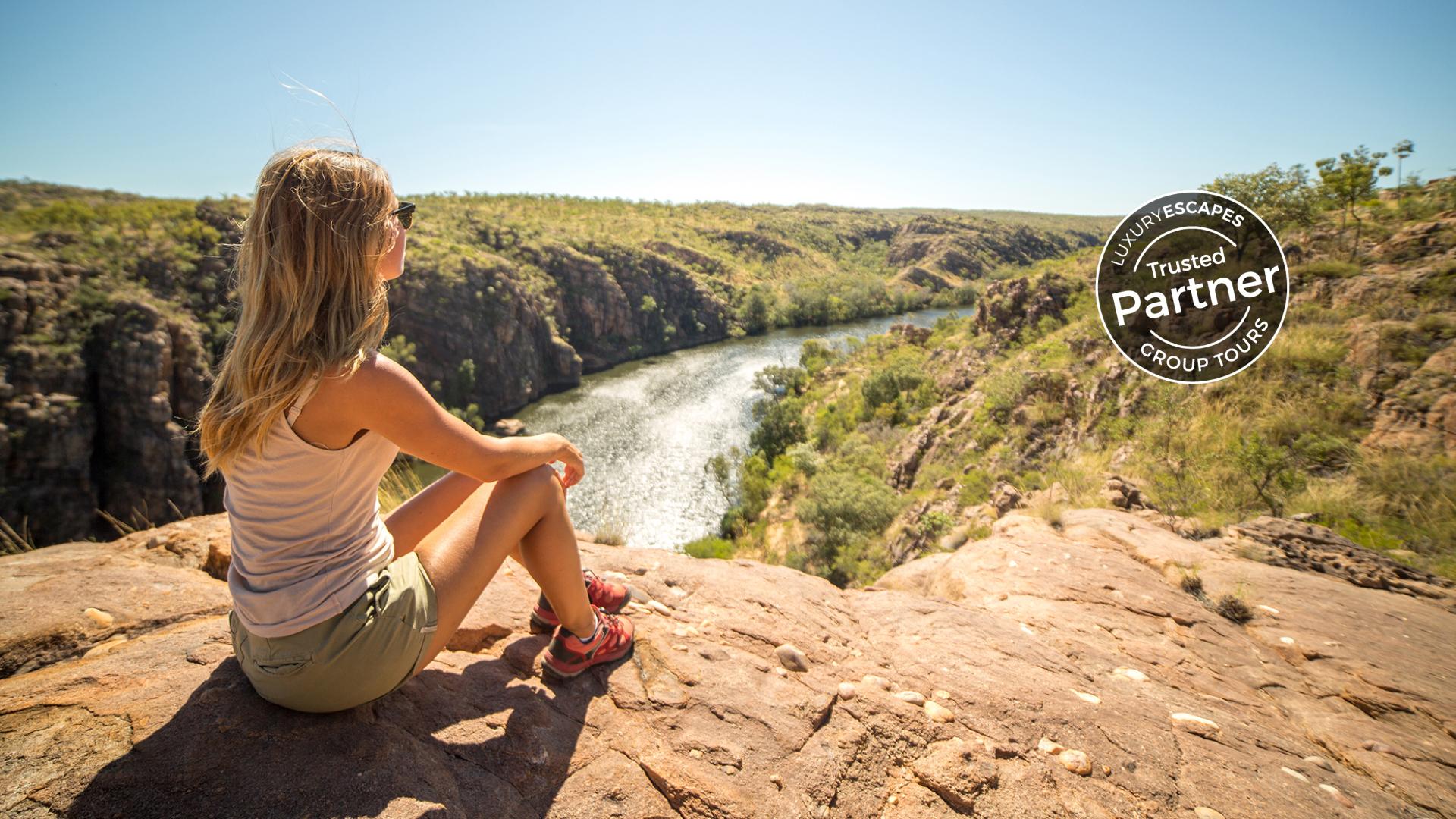 OFFER EXTENDED: Australia Top End Tour: 6 Days in Darwin, Litchfield National Park & Kakadu National Park
No description of Australia's Top End will ever do it justice. It's a jaw-dropping landscape of stunning red gorges and thundering waterfalls, decorated with 20,000-year-old rock art, termite mounds that soar to the sky and wetlands that swell with water and millions of migratory birds. Experience it all in person on a magnificent six-day tour, where you will watch the sunset from the famous Mindil Beach Sunset Markets in Darwin, see Litchfield National Park's Florence Falls and cruise Katherine Gorge, before unearthing the UNESCO World Heritage-listed Kakadu National Park.
Includes five nights of accommodation, daily breakfast and two dinners, the services of expert local guides, including an Aboriginal artist on one day of your tour, a cruise of Katherine Gorge and Yellow Water Billabong, return airport transfers and more.
Your journey takes you to: Darwin — Litchfield National Park — Katherine — Kakadu National Park.
Time limited offer
6 Days From
Twin Share
Valued up to NZ$2,358
holiday Options
TOP END DISCOVERY — TWIN SHARE
6 Days From
Valued up to NZ$2,358
Sold out
Inclusion highlights:
Packages valid for one person (twin-share) – you must purchase two packages
Five nights of accommodation in Darwin, Katherine and the UNESCO World Heritage-listed Kakadu National Park
Daily buffet breakfast and two dinners
Local guided tour of Darwin and evening at the iconic Mindil Beach Sunset Markets
TOP END DISCOVERY — SOLO — ON REQUEST ONLY
6 Days From
Valued up to NZ$3,026
Sold out
Inclusion highlights:
Packages valid for one person (solo traveller) — See the 'Fine Print' for details
Five nights of accommodation in Darwin, Katherine and the UNESCO World Heritage-listed Kakadu National Park
Daily buffet breakfast and two dinners
Local guided tour of Darwin and evening at the iconic Mindil Beach Sunset Markets