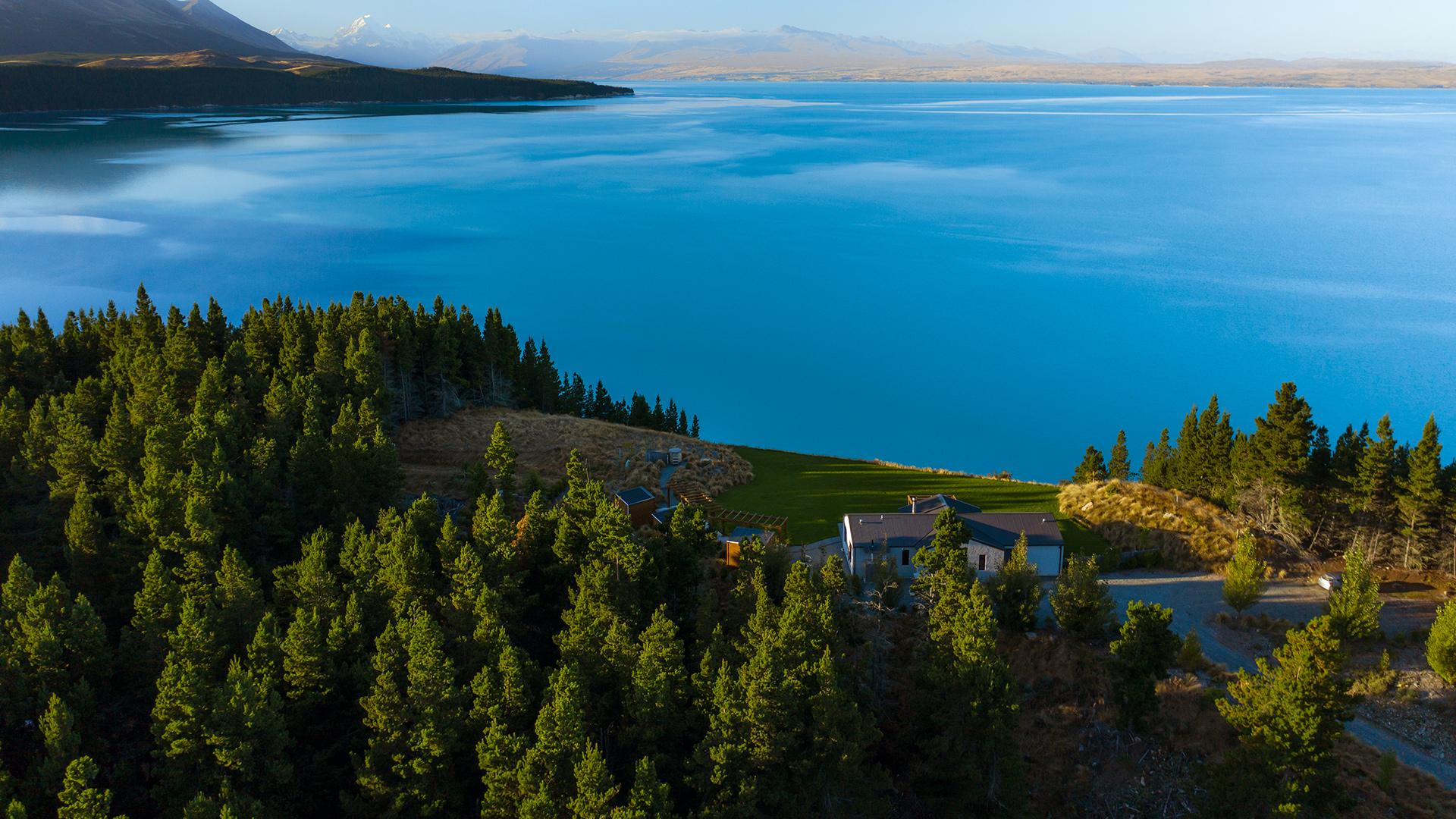 Five-Star Adults-Only Mt Cook Villa Retreat with Nightly Three-Course Dining
Travel until
Buy now, choose dates later
Lock it in today, choose dates when you're ready
Experience majestic mountain views at Mt Cook Lakeside Retreat, High Country Estate & Luxury Villa Collection, offering five-star luxury amid the unparalleled natural splendour of Aoraki/Mt Cook. Nestled between the glittering turquoise waters of Lake Pukaki and the majestic Ben Ohau Range, under the Aoraki Mackenzie International Dark Sky Reserve, this adults-only retreat might just offer the most incredible views of Mt Cook and surrounds.
Get cosy in a luxury villa with open fireplace, a private lakeside hot tub and uninterrupted mountain views. Your stay is made unforgettable with complimentary daily breakfast provisions, a nightly three-course dining experience for two and complimentary use of the onsite facilities, including mountain bikes, a tennis court and croquet.
Travelling with friends or family? Upgrade to the Two-Bedroom package for four people.
holiday Options
FIVE-STAR SECLUSION
One-Bedroom Moraine Luxury Villa
2 Nights From
Valued up to NZ$2,590
Sold out
Inclusion highlights:
Inclusions valid for two adults
Daily breakfast provisions in your private villa
Nightly three-course dining experience delivered to your villa or in the main lodge
Access to the tennis court, mountain bikes and wilderness trails
MT COOK VIEW UPGRADE
One-Bedroom Ashley Mackenzie Villa
2 Nights From
Valued up to NZ$3,590
Sold out
Inclusion highlights:
Inclusions valid for two adults
Welcome bottle of sparkling wine per villa
VIP access to the Fantail Spa, featuring a private sauna, massage room and gym
Daily breakfast provisions in your private villa
Nightly three-course dining experience delivered to your villa or in the main lodge
GROUP FIVE-STAR SECLUSION UPGRADE
Two-Bedroom Moraine Luxury Villa
2 Nights From
Valued up to NZ$4,590
Sold out
Inclusion highlights:
Inclusions valid for four adults
Daily breakfast provisions in your private villa
Nightly three-course dining experience delivered to your villa or in the main lodge
Access to the tennis court, mountain bikes and wilderness trails
GROUP MT COOK VIEW UPGRADE
Two-Bedroom Ashley Mackenzie Villa
2 Nights From
Valued up to NZ$5,390
Sold out
Inclusion highlights:
Inclusions valid for four adults
Welcome bottle of sparkling wine per villa
VIP access to the Fantail Spa, featuring a private sauna, massage room and gym
Daily breakfast provisions in your private villa
Nightly three-course dining experience delivered to your villa or in the main lodge