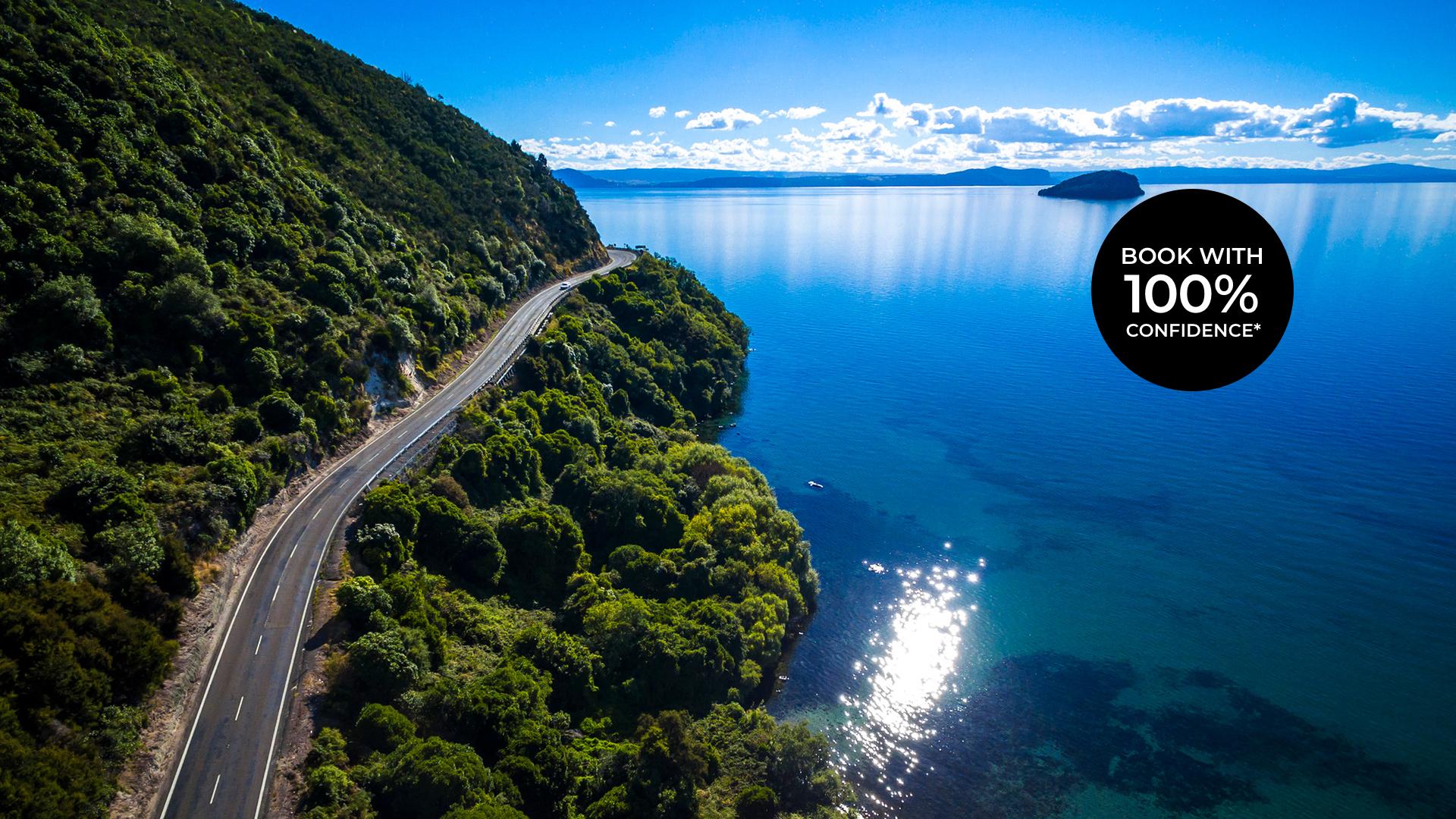 New Zealand's North Island: 7-Day Self-Drive Tour with Napier Wine Tasting, Lake Taupo Cruise & Huka Falls Jet Boat Experience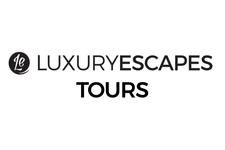 A haven of natural sanctuaries, vibrant cities, magnificent coasts and lively history, there's something addictive about New Zealand's North Island, known as Te Ika-a-Māui. Experience this majestic stretch of winding coastline on an unforgettable seven-day self-drive tour, with included car hire and guided experiences, before cosying up at a selection of handpicked accommodation.
As you drive, its stunning diversity will unfurl before you, as verdant green hills succumb to black-sand beaches and vibrant farmland and vineyards blend into rugged countryside. Take in the beauty of Lake Taupo during a scenic cruise, witness the majesty of Huka Falls with a jet boat experience and marvel at the fluorescence of Footwhistle Glowworm Caves, before arriving in Auckland.
Your Tour Includes:
Six nights of handpicked accommodation
Five days of all-inclusive Thrifty Group CCAR (Toyota Corolla, Ford Focus or similar) rental
Daily breakfast
Choice of a 90-minute guided tour of the Te Papa Museum of New Zealand or guided tour of the Weta Cave Workshop in Wellington
Small-group guided visit to four wineries, complete with wine tastings, in Napier
Scenic 90-minute cruise on Lake Taupo
Thrilling 30-minute Huka Falls jet boat experience
Guided tour of the Footwhistle Glowworm Caves in Waitomo
Select private transfers per itinerary
Sightseeing with expert local guides per itinerary
Your journey takes you to: Wellington — Napier — Taupo — Waitomo — Auckland.
Keen to see the South Island? Kick off your tour with an optional seven-day South Island self-drive extension.
Book with 100% Confidence: Right up until 60 days before departure you can enjoy unlimited, free date changes, or cancel and get a 100% credit to use at Luxury Escapes for any other Limited Time Lux Exclusive accommodation, tour or cruise offer. Excludes flights, see the Fine Print for details.
Furthermore, if you are unable to travel on your tour as a result of Government travel restrictions, even right up to the day of departure, Luxury Escapes will assist you with a date change. We can also provide you with a credit or refund for your booking (less any non-recoverable costs). See below for full terms and conditions.
holiday Options
Inclusion highlights:
Package valid for one person (twin share) — you must purchase TWO packages
Six nights of handpicked accommodation
Five days of all-inclusive Thrifty Group CCAR (Toyota Corolla, Ford Focus or similar) rental
Daily breakfast
Choice of a 90-minute guided tour of the Te Papa Museum of New Zealand or a guided tour of the Weta Cave Workshop in Wellington
Small-group guided visit to four wineries, complete with wine tastings, in Napier
Scenic 90-minute cruise on Lake Taupo
Thrilling 30-minute Huka Falls jet boat experience
Guided tour of the Footwhistle Glowworm Caves in Waitomo
Select private transfers per itinerary
Sightseeing with expert local guides per itinerary
Inclusion highlights:
Package valid for one person (twin share) — you must purchase TWO packages
Six nights of handpicked accommodation
Five days of all-inclusive Thrifty Group CCAR (Toyota Corolla, Ford Focus or similar) rental
Daily breakfast
Choice of a 90-minute guided tour of the Te Papa Museum of New Zealand or a guided tour of the Weta Cave Workshop in Wellington
Small-group guided visit to four wineries, complete with wine tastings, in Napier
Scenic 90-minute cruise on Lake Taupo
Thrilling 30-minute Huka Falls jet boat experience
Guided tour of the Footwhistle Glowworm Caves in Waitomo
Select private transfers per itinerary
Sightseeing with expert local guides per itinerary
SOLO TRAVELLER — LOW SEASON
Inclusion highlights:
Package valid for one person (solo traveller)
Six nights of handpicked accommodation
Five days of all-inclusive Thrifty Group CCAR (Toyota Corolla, Ford Focus or similar) rental
Daily breakfast
Choice of a 90-minute guided tour of the Te Papa Museum of New Zealand or a guided tour of the Weta Cave Workshop in Wellington
Small-group guided visit to four wineries, complete with wine tastings, in Napier
Scenic 90-minute cruise on Lake Taupo
Thrilling 30-minute Huka Falls jet boat experience
Guided tour of the Footwhistle Glowworm Caves in Waitomo
Select private transfers per itinerary
Sightseeing with expert local guides per itinerary
SOLO TRAVELLER — HIGH SEASON
Inclusion highlights:
Package valid for one person (solo traveller)
Six nights of handpicked accommodation
Five days of all-inclusive Thrifty Group CCAR (Toyota Corolla, Ford Focus or similar) rental
Daily breakfast
Choice of a 90-minute guided tour of the Te Papa Museum of New Zealand or a guided tour of the Weta Cave Workshop in Wellington
Small-group guided visit to four wineries, complete with wine tastings, in Napier
Scenic 90-minute cruise on Lake Taupo
Thrilling 30-minute Huka Falls jet boat experience
Guided tour of the Footwhistle Glowworm Caves in Waitomo
Select private transfers per itinerary
Sightseeing with expert local guides per itinerary