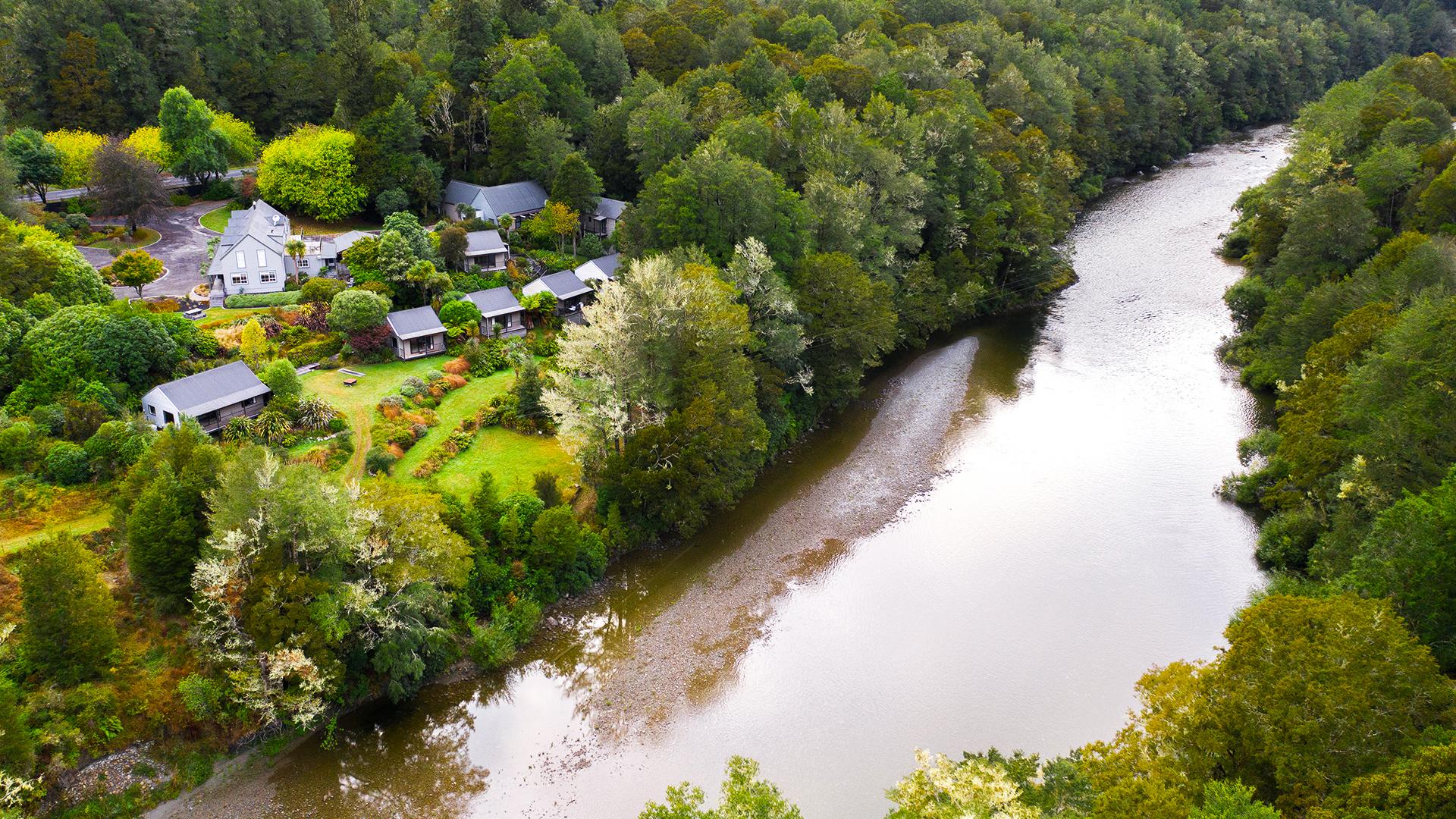 Maruia River Retreat
Secluded South Island Wellness Retreat with Daily Breakfast & Unique Forest Bathing Experience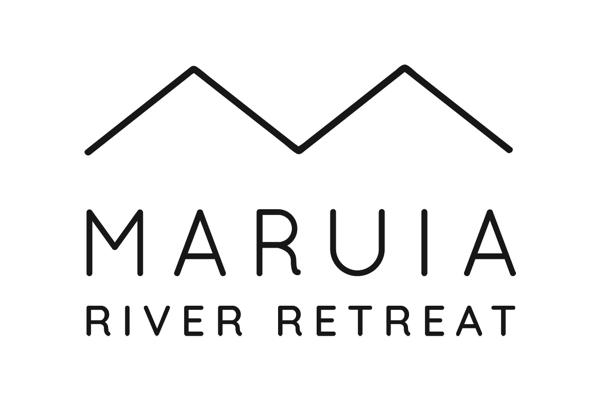 You are invited to leave the world behind and reconnect with mind, body and soul at the idyllic Maruia River Retreat in Murchison, on New Zealand's South Island. Nestled within a 200-hectare estate (with 180 hectares made up of native beech forest), alongside the picturesque Maruia River, this is one of New Zealand's leading wellness sanctuaries. Make time to relax, recharge and reset at this secluded adults-only retreat, where the practice of Japanese 'forest bathing' — taking long walks amid nature — is complemented by literal forest bathing in a secluded private hot tub, yoga classes (Friday to Sunday only) and exquisite cuisine.
Stay in one of just seven luxurious villas, perfectly positioned deep in the lush native forest, and experience laidback luxury during a welcome escape from reality. Surrounded by panoramic views of native beech forest, rugged mountain ranges, and the Maruia River, the retreat focuses on meditation, rest and wholesome experiences to soothe your soul.
Your handpicked inclusions
Begin each day with continental breakfast at the Dining Lounge
Rediscover tranquility with a daily one-hour chroma-sauna and private forest hot tub experience
Toast your stay with a nightly glass of wine, beer or Little Biddy gin and tonic per person
Relax with NZ$25 spa credit per villa, per stay
Enjoy a well-deserved sleep-in with 12pm late checkout
Find your zen with scheduled yoga classes (Friday to Sunday only)
Master Villa Upgrade: Take tranquility to the next level when you upgrade to a larger Master Villa (60sqm) with the added luxury of a romantic private spa jacuzzi in the ensuite.
Time limited offer
2 to 10 nights from
NZ$999
Incl. taxes & fees
Valued up to NZ$1,865
holiday Options
Select your holiday type
Luxe Villa
Cosy, private and intimate self-contained villa in the middle of the wilderness with exceptional garden, river and mountain views from the private balcony
Room Size: 35 m²
Inclusion highlights:
Daily continental breakfast
Daily one-hour chroma-sauna and private forest hot tub experience
Nightly glass of wine, beer or Little Biddy gin and tonic per person
NZ$25 spa credit per villa, per stay
Hotel
Total from
NZ$999
Incl. taxes & fees
Valued up to NZ$1,865
Master Villa
A haven of seclusion and relaxation, this large one-bedroom villa is surrounded by forest with a fully equipped kitchenette and a luxe spa jacuzzi in the ensuite bathroom
Room Size: 60 m²
Inclusion highlights:
Daily continental breakfast
Daily one-hour chroma-sauna and private forest hot tub experience
Nightly glass of wine, beer or Little Biddy gin and tonic per person
NZ$25 spa credit per villa, per stay
Hotel
Total from
NZ$1,249
Incl. taxes & fees
Valued up to NZ$2,385